Classic Albums Live Tom Petty Tuesday February 18 2020 at 7:30 PM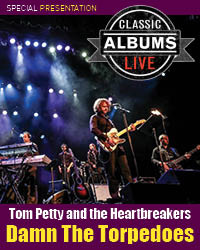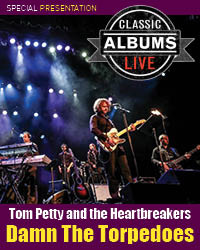 You've selected
Tuesday February 18 2020 at 7:30 PM
×
Classic Albums Live uses the world's greatest musicians to faithfully recreate beloved albums exactly the way they were recorded and performs them LIVE on stage!
Tom Petty and the Heartbreakers Damn The Torpedoes
We all miss Tom but a few years from now we're going to miss him even more. Tom had the touch, the songwriters touch, it's the craft of writing a song that gets the whole world singing along. The current pop songs might not stand the test of time, but we'll be hearing 'refugee' forever! It's been 40 years since 'Damn the Torpedoes' was released. The sound of that album reminds everyone of the 70s. It was a time when punk, disco and new wave were all exploding but ol' Tom stayed the course and wrote a perfect rock album. When the musicians started learning this album they were struck with how beautiful the guitars sounded - silky and graceful - they started out with 2 guitarists and then added 2 more. It's the sound of 4 guitars that allows the music to soar. These musicians are going to pay this album the respect it deserves!
Note for note - cut for cut that's all you need!
Venue
Cargill Theatre
4501 50 Street
Camrose AB T4V 5J1