Project InTandem Saturday November 13 2021 at 7:30 PM MST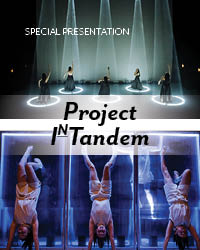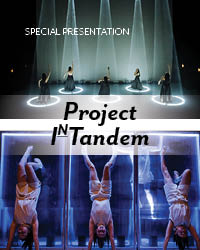 You've selected
Saturday November 13 2021 at 7:30 PM MST
Change Date
×
The Calgary based contemporary dance collective creating evening-length dance works bi-annually.
"As female dance artists who are boldly venturing to make waves in the prairie region, we view the Project InTandem platform as a vehicle to express our voices and enrich our community. We are passionate for contemporary dance to thrive in Calgary." – Meghann Michalsky & Sylvie Moquin
Following the success of their initial production in 2017, the award winning producers and choreographers of Project InTandem co-produced their second evening of full-length works in 2020.
Moquin was the 2019 recipient of Calgary Arts Development's Individual Artist Program Grant. Michalsky, in 2019, was the first Dancer/Choreographer to receive the RBC Emerging Artist Award presented at the Mayor's Lunch for Arts Champions.
Venue
Cargill Theatre
4501 50 Street
Camrose AB T4V 5J1