Indigenous Speaker-Frank J. Tough Wednesday October 27 2021 at 6:00 PM MDT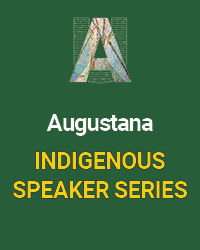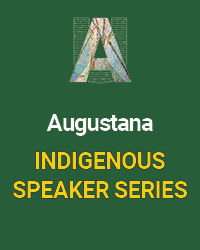 You've selected
Wednesday October 27 2021 at 6:00 PM MDT
Change Date
×
The University of Alberta's Augustana Campus — in partnership with the Chester Ronning Centre for the Study of Religion and Public Life and the Jeanne and Peter Lougheed Performing Arts Centre — is excited to present the Augustana Indigenous Speaker Series.
This series is being offered to University of Alberta students, staff, faculty and alumni as well as community members in Camrose and area, and will provide opportunities for participants to engage with educators and experts, films, music and art performances sharing perspectives from Indigenous peoples, culture and traditions of Canada.
These events are free to the public for both in-person and digital events, but you must have a ticket. Reserve online or call the box office to reserve your spot.
The Series
Mercantile Fur Trade – Oct. 27 Reflections on "Uncovered: Truths About Indian Residential Schools" – Nov. 23 Music from an Indigenous Perspective – Jan. 27, 2022
Mercantile Fur Trade with Frank J. Tough, PhD
"By no means for the real benefit of the poor Indians" The mercantile fur trade's shaping of colonialism and development in the Northwest, ca. 1821-1870.
It is not by chance that the four colours of the Hudson's Bay Company blanket have some cache in modern-day, distinct Canadian garb.
This lecture will demonstrate the historical importance of the mercantile fur trade to both Canada and Indigenous peoples, in particular, the Métis of the Northern Department of the Hudson's Bay Company. In northern communities, "HBC" signified "Here Before Christ", an irony that captures the fact that exchange value, irreversible connections to a globalizing economy and commodification of nature all preceded the bible, treaty cash, school enrollment, reserve surveys, North-West Mounted Police patrols and the modern social safety net.
More about the Métis Archival Project
A consensus of late 20th century academics, both among historians and social scientists, claims that the fur trade had little or no significance for Indigenous peoples, thus, participation in a far-reaching commodity chain was largely positive, beneficial and amounted to a partnership. Such assertions readily appeal to our collective sense of our better side.
Instead, I will relate fur trade production, as a component of the exchange of commodities (the circulation of value), to processes that extended European influences into remote corners of the Canadian hinterland. The outcomes of participation in a mercantile commodity chain cannot validate the imagined partnership. As with the four colour point blanket, the fur trade left many inadequately appreciated influences on Canadian society.
About Professor Tough
His foray into higher learning began at the University of Winnipeg, during its days as a small, liberal arts college. A foundation in the historical geography of the fur trade was acquired at York University and it supported a transition to teaching Métis history, and later, applied research in support of Section 35 Métis rights.
The Métis land claim to Northwest Saskatchewan was an opportunity to develop digital approaches to archival research and to create the core of what became the MAP Lab. His curiosity is defined by three odd disciplinary pairings: (1) history and geography—such as the historical geography of the mercantile fur trade; (2) history and law—for example, the legal history of scrip fraud in western Canada; and (3) economics and history—as in the case of an historical economic argument concerning Métis commercial rights.
Except for the occasional concept borrowed from political economy, Tough's research is almost entirely based on archival sources; it is empirically-oriented, and has been preoccupied with using traditional scholarly standards to address specific applied historical problems. While no longer providing expert testimony for Section 35 cases, Tough advises litigators on the nuances of historical evidence and the law.
Venue
Cargill Theatre
4501 50 Street
Camrose AB T4V 5J1
Performance Notes
IMPORTANT Effective Sept. 20 attending any performance at the Jeanne and Peter Lougheed Performing Arts Centre requires proof of vaccination, or a negative Covid-19 test taken within 72 hours, or documentation of a medical exemption. Thank you for your understanding. We look forward to seeing you at the next show!
×
This is a general seating performance - the seats are on a first come, first serve basis when you arrive at the venue.
Doors open 1/2 hour prior to start of performance.