Banff Centre Mountain Film Fest. Saturday, October 14, 2023 at 7:00 PM MDT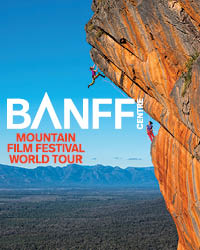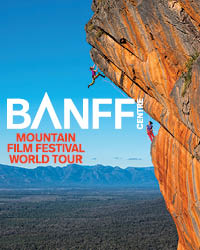 You've selected
Saturday, October 14, 2023 at 7:00 PM MDT
×
The film competition, this year, saw record numbers of submissions, and the quality of storytelling and production reached an all-time high. Filmmakers have shown us that they have transformed too. They are spending more time with their craft, dealing with challenging subject matter differently, and they have decided that the voices of underrepresented communities need to be heard.
This year's program amplifies a new world, rich with alternate narratives and viewpoints. From Fairy Creek, BC, to the Franklin River in Tasmania, environmental movements have gathered strength, resolve, and are pressing forward ideas of alternate economies and back-to-the-earth ideologies.
*A portion of every ticket sold will support the Camrose Ski Club and its programming.
The movie rating for the film festival is PG.
Venue
Cargill Theatre
4501 50 Street
Camrose AB T4V 5J1