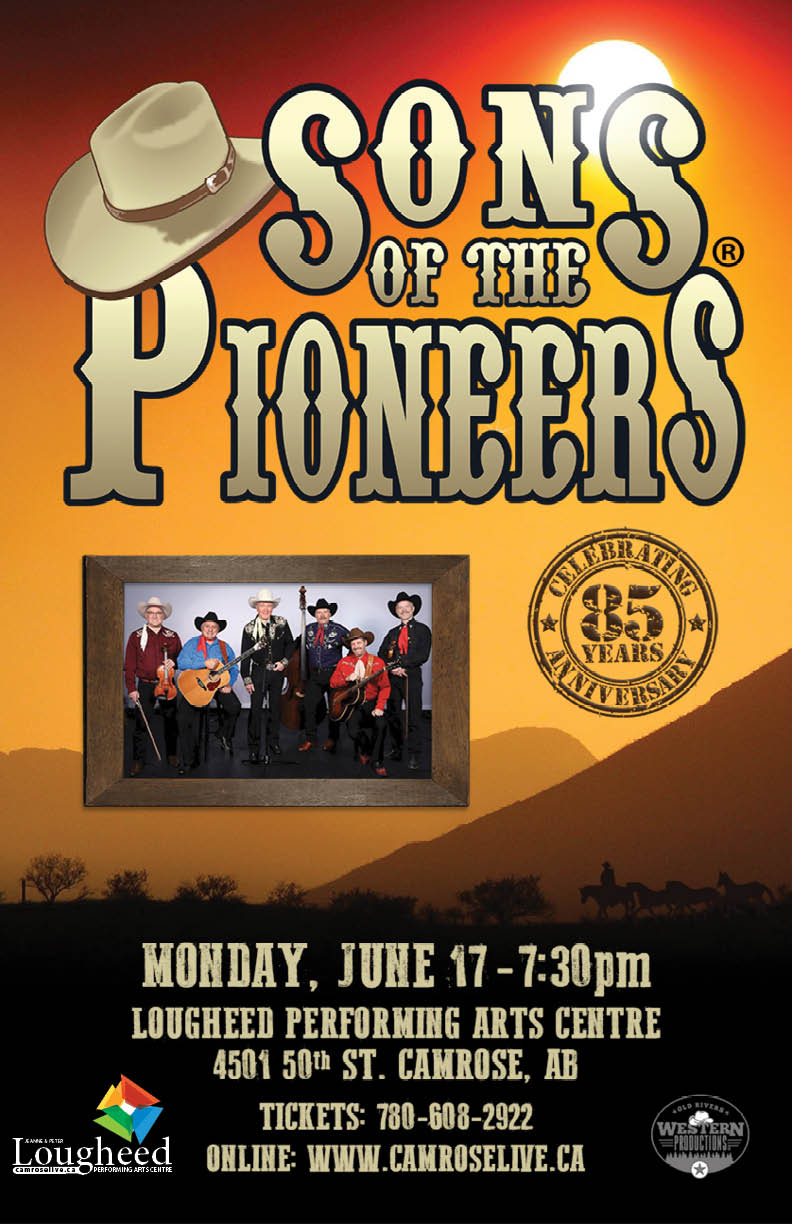 Sons of the Pioneers
When
Occurs on Monday June 17 2019
Approximate running time: 2 hours
Venue
Performance Notes
×
The Sons of the Pioneers are synonymous with the ultimate in Cowboy music. For decades the premier western  singing group has musically painted unforgettable images and stories of horses, cattle, cowboys, night herds,  tall timber, cool water, canyons and prairies. Their original songs like "Tumbling Tumbleweeds", "Cool Water"  and "Ghost Riders in the Sky" are classics forever entwined into the lore and mystique of the American West.  Both "Tumbleweeds" and "Cool Water" have been inducted into the Grammy Hall of Fame. 
First started in 1934 by Roy Rogers and the gifted songwriters Bob Nolan and Tim Spencer, the group garnered  national and international fans through appearances in almost 100 western films during the '30s, '40s and '50s.   The Sons of the Pioneers were the first cowboy musical group to perform at Carnegie Hall and the first to  headline in Las Vegas casinos. In 2018, Roy Rogers Jr joined the band.   This past year, "Cool Water" was featured in the Coen Brothers film "The Ballad of Buster Scruggs" and in Clint  Eastwood's "The Mule". 
According to their "trail boss", Tommy Nallie who joined the group in the 1980's, "We are honored to be  returning to Saskatchewan and Alberta, Canada this summer. We were parade Marshalls for the Calgary  Stampede in the 1990's." Nallie said, "Every concert is pure Cowboy music packed with our timeless hits, solid  western swing and a good measure of comedy and banter. Each of the six members share the vocals and  instrumentals." Part of the hallmark sound comes from acoustic fiddles, mandolin, upright bass, and lead and  rhythm guitars.