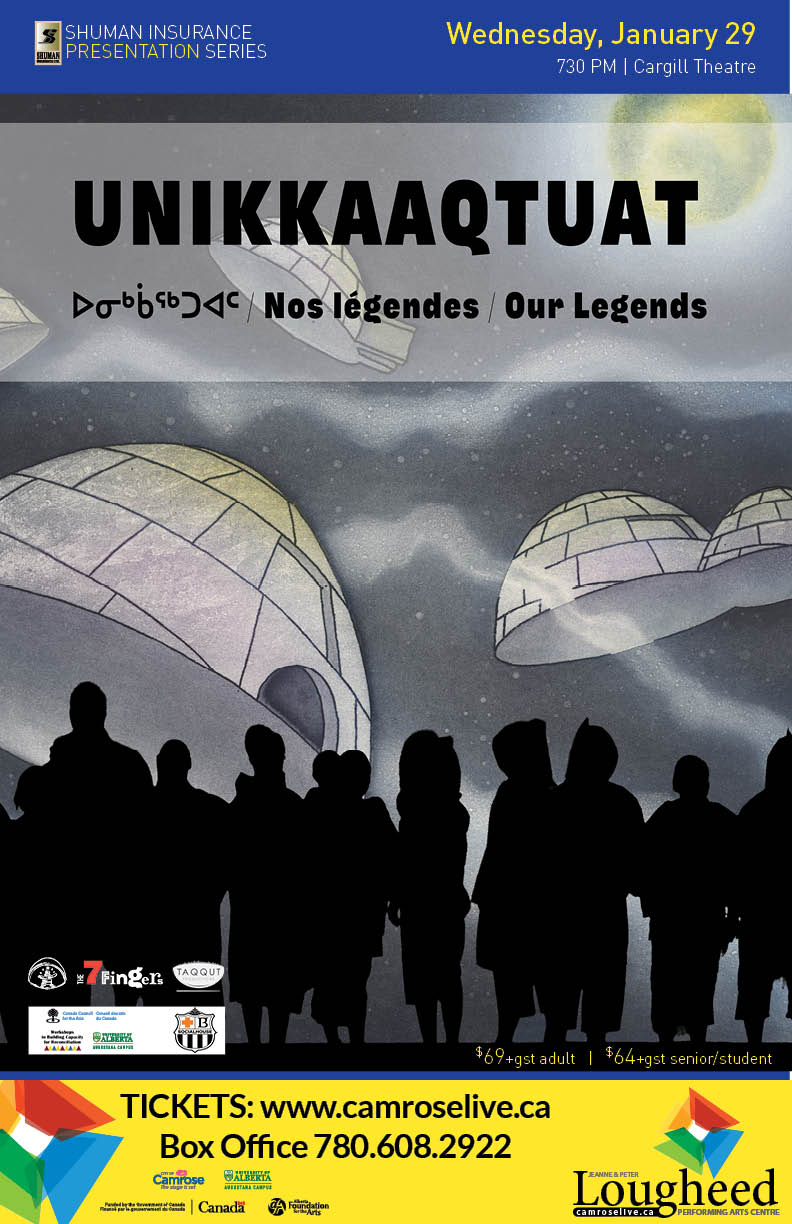 Unikkaaqtuat - 7 Fingers
When
Occurs on Wednesday January 29 2020
Approximate running time: 1 hour and 20 minutes
Venue
Event Notes
×
A collaboration between The 7 Fingers, Artcirq, and Taqqut ProductionsInuit founding myths are the inspiration for Unikkaaqtuat, a cross-cultural blending of circus arts, theatre, music, and video. The actors, musicians, and acrobats of Unikkaaqtuat perform in a world of shadows and video projections, transporting us to an ancient realm where life did not know death, days had not seen nights, and where Inuit had not encountered white people.
Created by a new generation of storytellers and performers from across Nunavut and Nunavik, Unikkaaqtuat highlights the talents of Inuit artists at a national and international scale, fostering a unique environment for cross-cultural collaboration, while honouring the Inuit, their traditions, and their vision for a future beyond this project.
Unikkaaqtuat brings together Inuit and non-Inuit artists, led by the musicians and circus artists of Artcirq of Igloolik and Taqqut Productions of Iqaluit, and joined by circus artists from The 7 Fingers of Montreal and a similarly diverse team of designers and technicians.
Video content is created by world-renowned Inuit artist and illustrator Germaine Arnaktauyok, and directed by Neil Christopher.