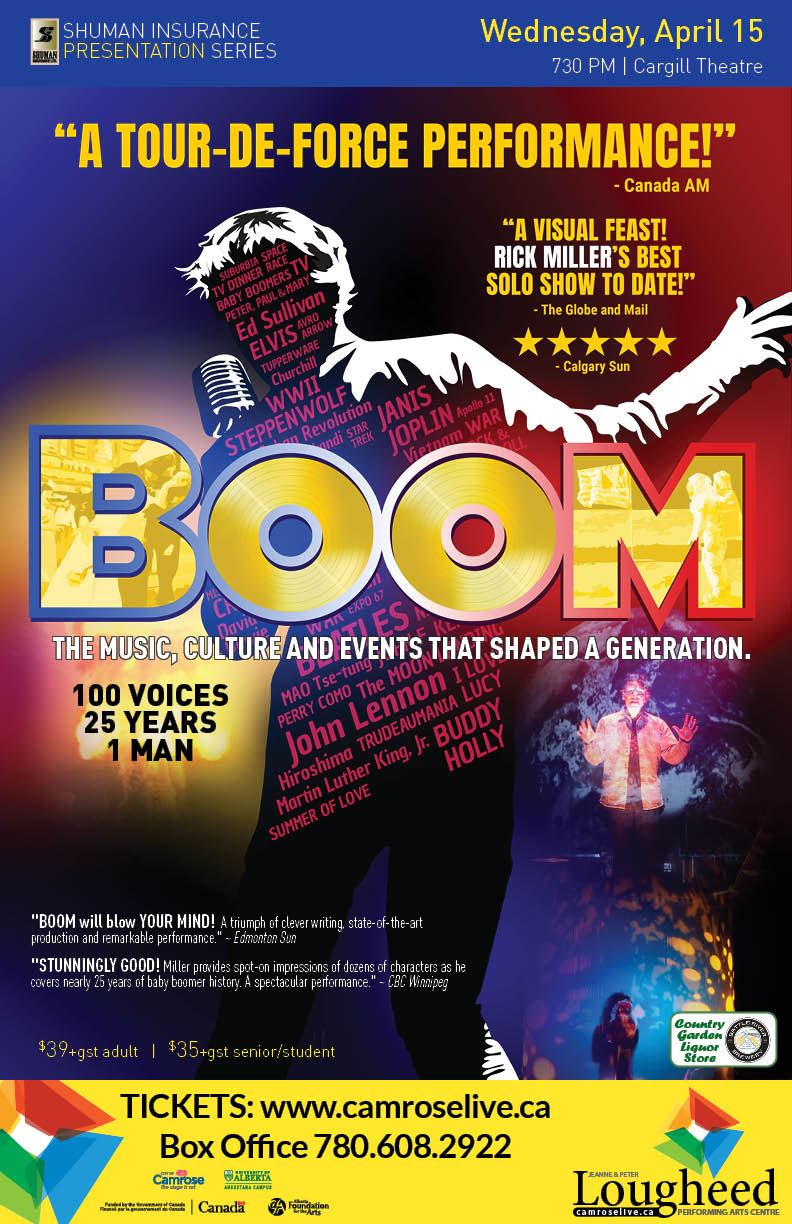 BOOM
When
Occurs on Thursday April 30 2020
Approximate running time: 1 hour and 30 minutes
Venue
Performance Notes
×
THE MUSIC, CULTURE AND EVENTS THAT SHAPED A GENERATION.
100 VOICES, 25 YEARS, 1 MAN
Written, directed and performed by Rick Miller, BOOM is an explosive solo performance that documents the music, culture and politics that shaped the Baby Boom generation (1945-1969). BOOM takes us through 25 turbulent years, and gives voice to over a 100 influential politicians, activists and musicians. It's a mind-blowing experience for audiences of all generations!
A Kidoons and WYRD Production in association with The 20K Collective
"BOOM will blow YOUR MIND! A triumph of clever writing, state-of-the-art production and remarkable performance." ~ Edmonton Sun
"STUNNINGLY GOOD! Miller provides spot-on impressions of dozens of characters as he covers nearly 25 years of baby boomer history. A spectacular performance." ~ CBC Winnipeg