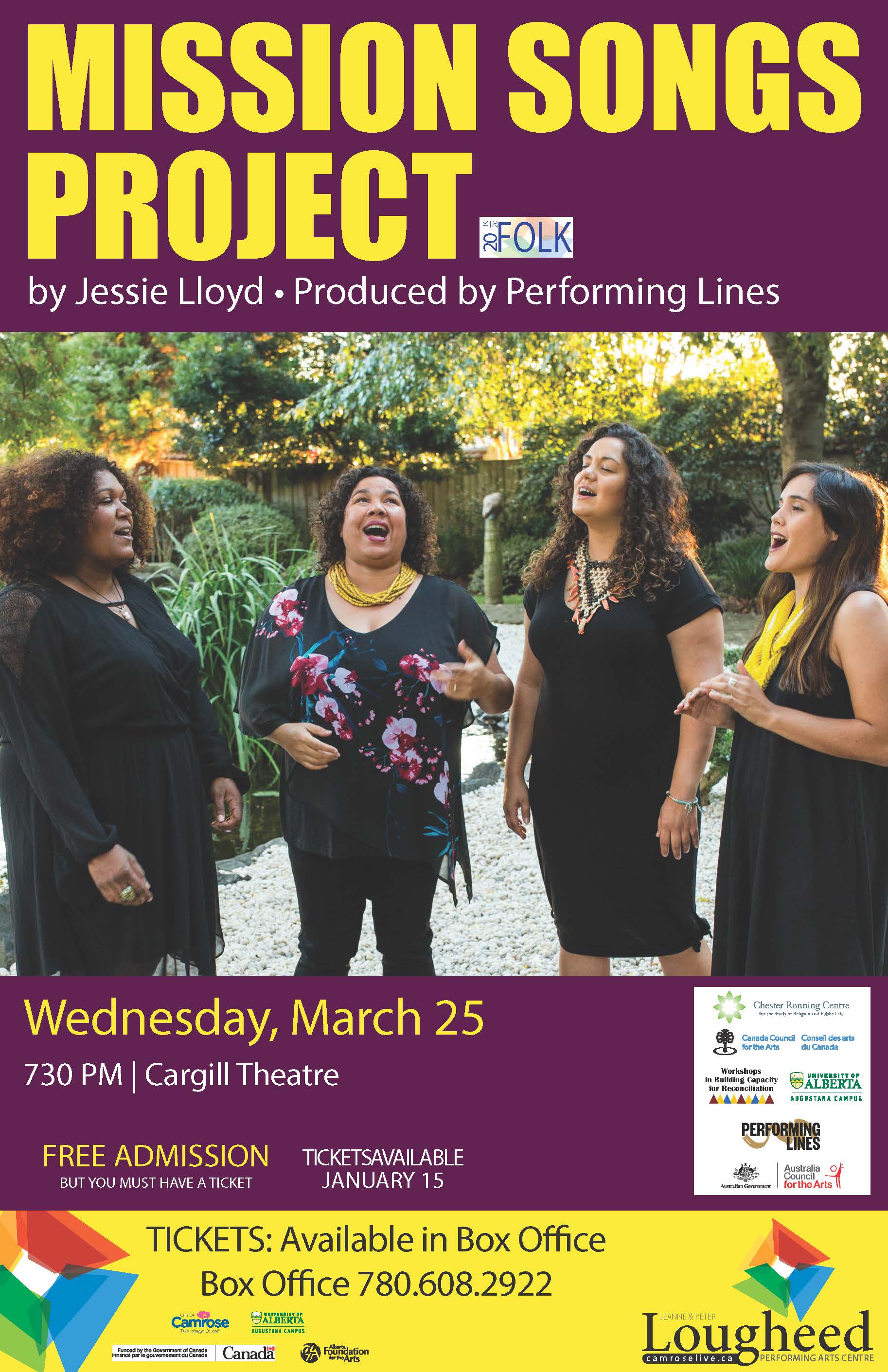 Mission Songs
When
Occurs on Wednesday April 15 2020
Approximate running time: 1 hour and 30 minutes
Venue
Event Notes
×
by Jessie Lloyd • Produced by Performing Lines
Jessie Lloyd's profoundly moving and important Mission Songs Project reveals what daily life was like for Aboriginal and Torres Strait Islander Australians on Christian missions and state-run settlements. Through the discovery of rare secular songs that were sung after church, audiences can gain a deeper understanding about the history of elders, families and communities, from cultural identity to love and loss. These unique songs consist of almost forgotten stories that can now shed light into the history of Aboriginal and Torres Strait elders, families and communities.
TICKETS AVAILABLE IN PERSON @ BOX OFFICE or PHONE 780-608-2922
Mission Songs Project is an initiative to revive contemporary Australian Indigenous songs from 1900 to 1999, focusing on the Christian missions, state-run settlements and native camps where Aboriginal and Torres Strait Islander people were relocated.
Mission Songs Project faithfully explores the musical journey of Indigenous Australian music as Jessie Lloyd connects the traditional with contemporary, revealing the continuation of cultural practice and song traditions into the 21st Century.
"...profoundly moving... the entire collection is sublime."
FREE ADMISSION BUT YOU MUST HAVE A TICKET TICKETS AVAILABLE JANUARY 15 -The Australian