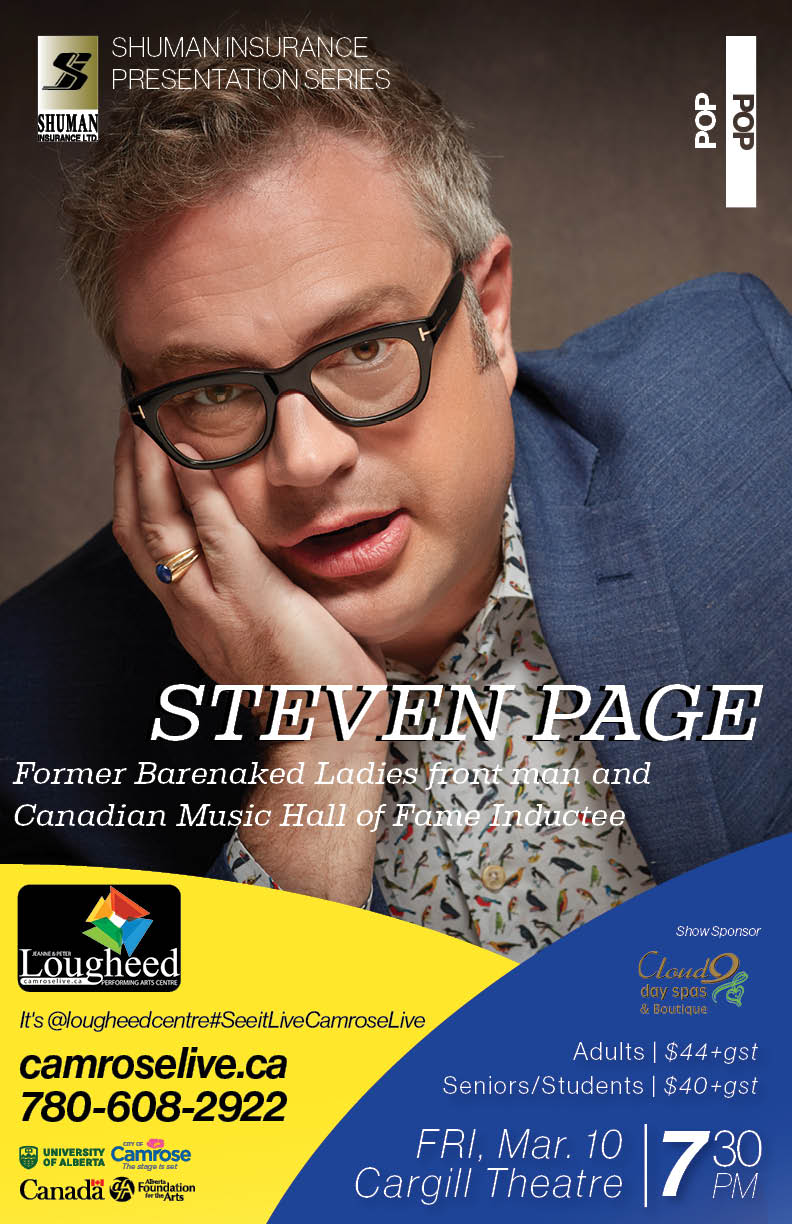 Steven Page
When
Occurs on Friday March 10 2023
Approximate running time: 1 hour and 30 minutes
Venue
Event Notes
×
Steven Page was recently inducted into the Canadian Music Hall of Fame with his former band, the Barenaked Ladies. He has always been a prolific writer of words and hooks, but on Discipline they're delivered with such a clear-eyed confidence and purposeful vision that somehow it feels like an evolution, a breakthrough and a homecoming all at once. Page deploys existential heft, dystopian visions, savage humor and a killer horn section like a many-headed hydra with sights trained squarely on himself – and by extension the question of what it means to be an artist at all in a time like this.
"In our rock culture the three major times of political music-making were the late 60s, the punk movement in the 70s and then the late 80s, and there's a lot to learn from each," says Page, who as a Canadian citizen that has lived in the U.S. for more than five years, is currently unable to vote in either country. "On this album a lot of these songs are asking questions like, 'What are you giving away, and to what purpose? To make yourself feel better or look better? Or do you actually think you can inspire change?' I've watched lots of my peers going off on social media, but it's so brief, like picking fights in the air. I'd rather talk about it in music."
And talk he does – better than most of us. Throughout Discipline Page acts as a sort of shape-shifting Zelig, a melodious Dr. Who – freewheeling through time and space to pop in, poke fun, relive and reimagine key moments in music history, while also wading in some of the weightier socio-political waters of the last century, all as a way to ask new questions, prefigure new futures and try to make sense of right now.
On "White Noise," written in the wake of events in Charlottesville, Page pays homage to the politically-charged music that came out of the UK in the 70s and 80s – artists like the Clash, Style Council, Billy Bragg and The Jam – which he credits as fueling in him a sense of activism and excitement for music as a kid.