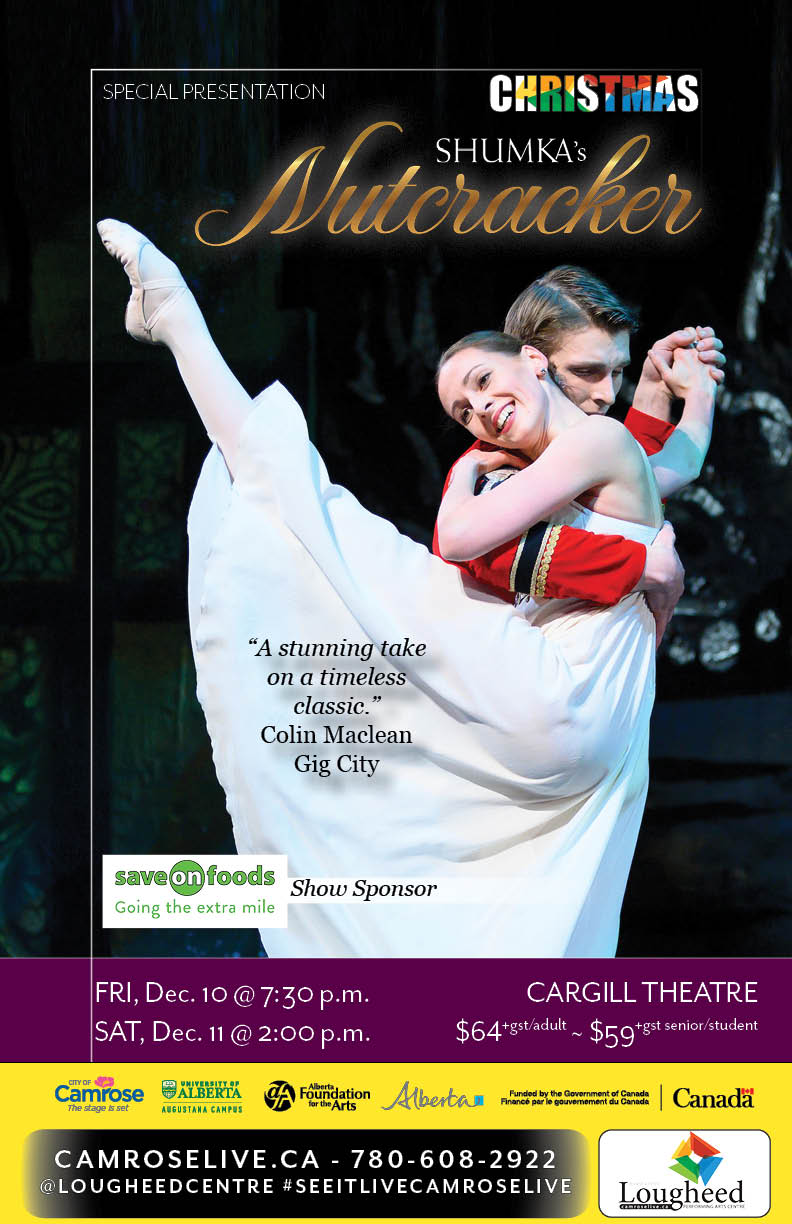 Shumka's Nutcracker
When
Runs from Friday December 10 2021 to Saturday December 11 2021
Approximate running time: 1 hour and 30 minutes
Venue
Event Notes
×
Two dates are set for this event. Friday, Dec. 10 at 7:30 PM and Saturday, Dec. 11 at 2 PM
Act I Shumka's Nutcracker story takes place one magical Christmas Eve, as the Stahlbaum family busily finishes last minute preparations for a grand party. A tableau is presented and we see a Vertep, a Ukrainian puppet theatre, where Dr. Drosselmeier's nephew entertains a group of children in the market. They are eagerly anticipating the Christmas Eve celebration about to take place. As the children depart with their gifts, the Vertep reveals itself as a puppet workshop. The mysterious Dr. Drosselmeier is attending to his work.
Act II Clara and the Prince journey to the magical fairytale kingdom. Upon their arrival at his palace, they are entertained by his friends with a magnificent dance celebrating the Carol of the Bells.
Once inside, a magnificent Waltz of the Flowers greets them, and their welcome continues as dancers from faraway lands perform for the pair: an energetic Trepak, a merry Chinese trio, elegant Spanish dancers, a mysterious Arabian girl, a graceful Sugarplum Fairy, and a dazzling Hopak are presented in a most spectacular fashion. Soon, the Prince asks Clara to join him in a romantic and lyrical pas de deux.