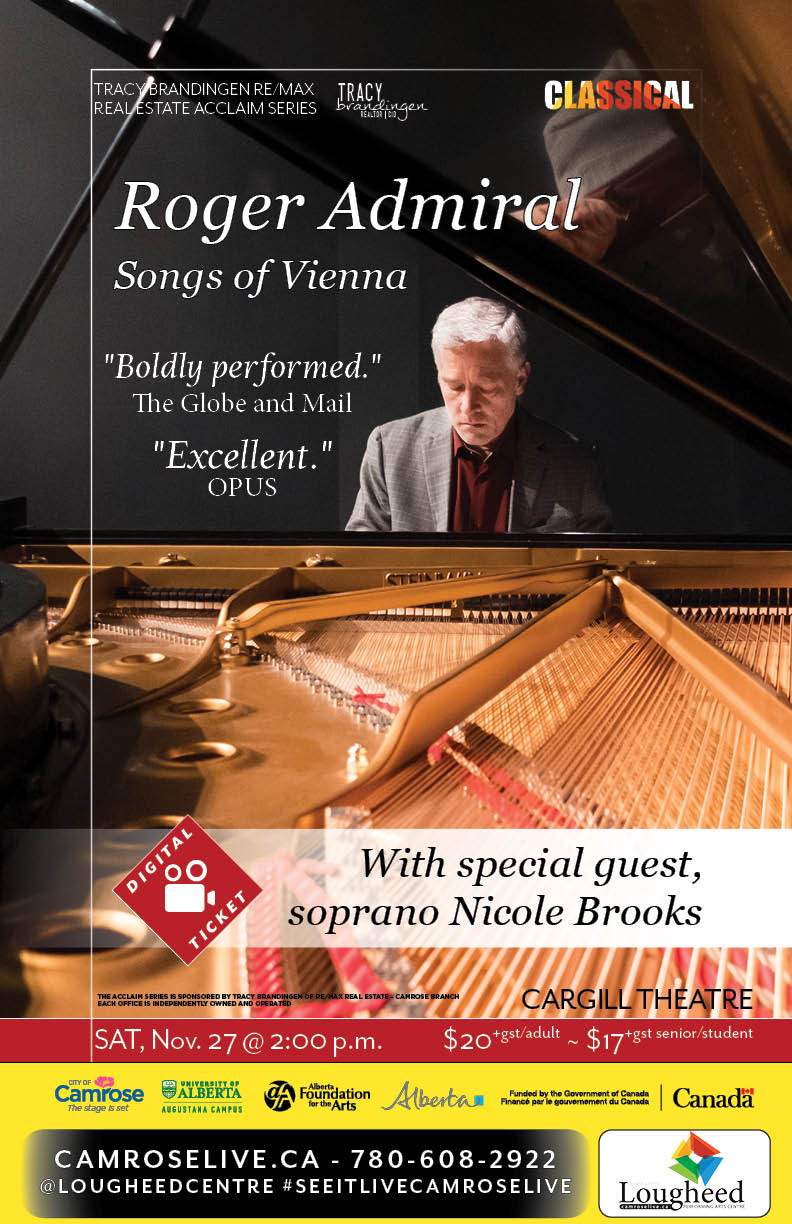 Roger Admiral Songs of Vienna
When
Runs from Saturday November 27 2021 to Saturday November 27 2021
Approximate running time: 1 hour and 30 minutes
Venue
Event Notes
×
With special guest, soprano Nicole Brooks.
Canadian pianist Roger Admiral performs repertoire spanning the 17th through the 21st century. He works regularly with UltraViolet (New Music Edmonton) and Aventa Ensemble (Victoria). Roger also teaches piano at University of Alberta, Augustana Faculty.
Roger will be performing gems from composers such as Franz Schubert, Wolfgang Amadeus Mozart and Johannes Brahms from the 18th and 19th century, all born out of the musical environment in Vienna, Austria.
Recent performances include György Ligeti's Piano Concerto with the Victoria Symphony Orchestra, the complete piano works of Iannis Xenakis for Vancouver New Music, and recitals for Curto-Circuito de Música Contemporânea Brazil with saxophonist Allison Balcetis, for Lincoln Center's Great Performers series with baritone Nathan Berg, and Carnegie / Weill Hall with violinist Guillaume Tardif. In October, 2022 he will premiere Steven Takasugi's Klavierkonzert with the SWR Symphonieorchester for the Donaueschingen Musiktage.