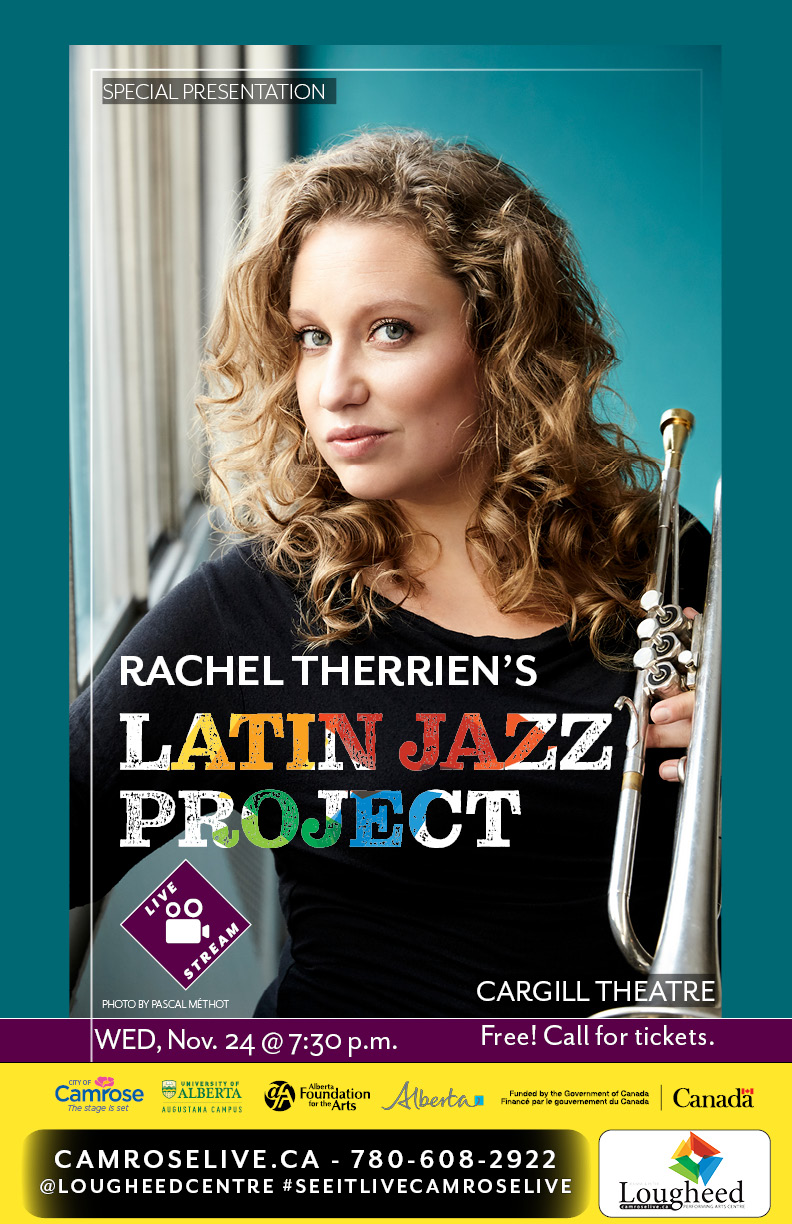 Rachel Therrin - Latin Jazz Proj.
When
Occurs on Wednesday November 24 2021
Approximate running time: 1 hour and 30 minutes
Venue
Event Notes
×
In-person and digital.
Trumpeter Rachel Therrien stands out as one of the most innovative voices at the intersection of jazz and world music. Her Latin Jazz Project is the result of her postgraduate studies at the Instituto Superior de Arte, in Havana, and is also informed by her many musical experiences in Latin America and the Caribbean.
With this exceptional ensemble, she offers a festive repertoire featuring original works and Afro-Latin jazz classics. From salsa to danzón and rumba to chachacha, Rachel and her band of virtuosos invite you to groove to the lively rhythms of Cuba, Mexico, Colombia, and Haiti, among others. Don't miss this sizzling, hip-swinging show!