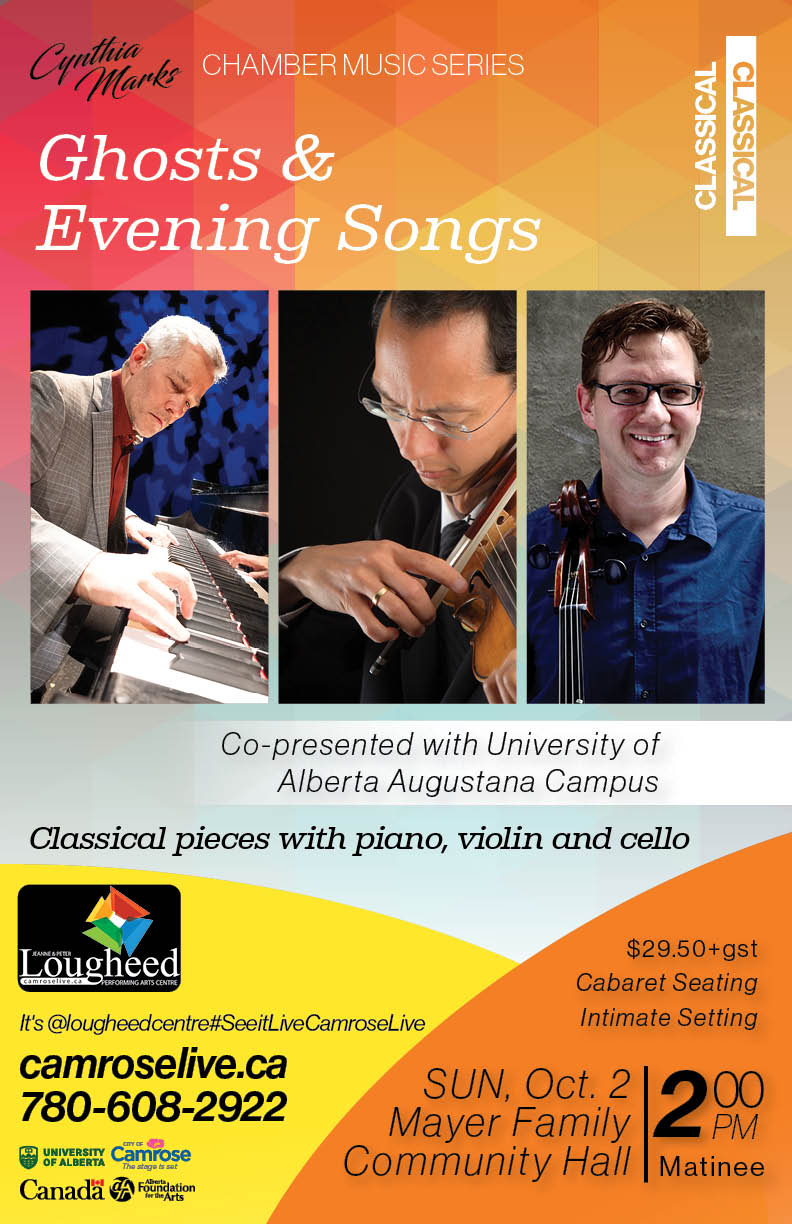 Ghosts and Evening Songs
When
Occurs on Sunday October 2 2022
Approximate running time: 1 hour and 30 minutes
Venue
Event Notes
×
We are extremely excited to announce our new classical music series, called the Cynthia Marks Chamber Music Series. In partnership with the University of Alberta, Augustana Campus, the Chamber Music Series brings our classical performancs into one excellent series. This series would not be possible without the support of Cynthia Marks.
Ghosts and Evening Songs
The Cynthia Marks Chamber Music Series opens with 19th century masterpieces composed by Ludwig van Beethoven and Johannes Brahms for the classic combination of violin, cello, and piano. Performed by Robert Uchida, Raphael Hoekman, and Augustana's Roger Admiral. Join us with the first showing of this performance.